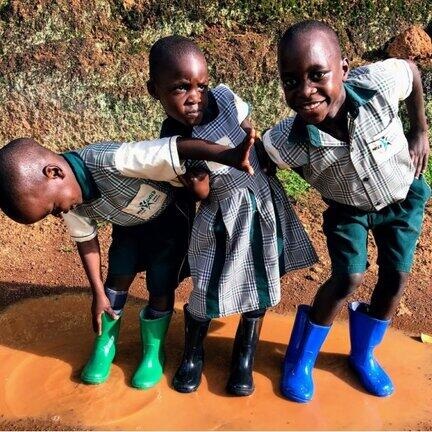 Gum boots
$ 12,39
Item number: 14 - Rubberboots
YEAR'S CHRISTMAS GIFT 2019
Treat your sponsor child with a pair of sturdy rubber boots for Christmas.
During the rainy season, schoolchildren benefit from a pair of rubber boots as they walk to and from school on the muddy dirt roads.
The rubber boots come in 3 colors: green / blue / black.
The boots are suitable for students in all grades in both the primary and secondary schools.